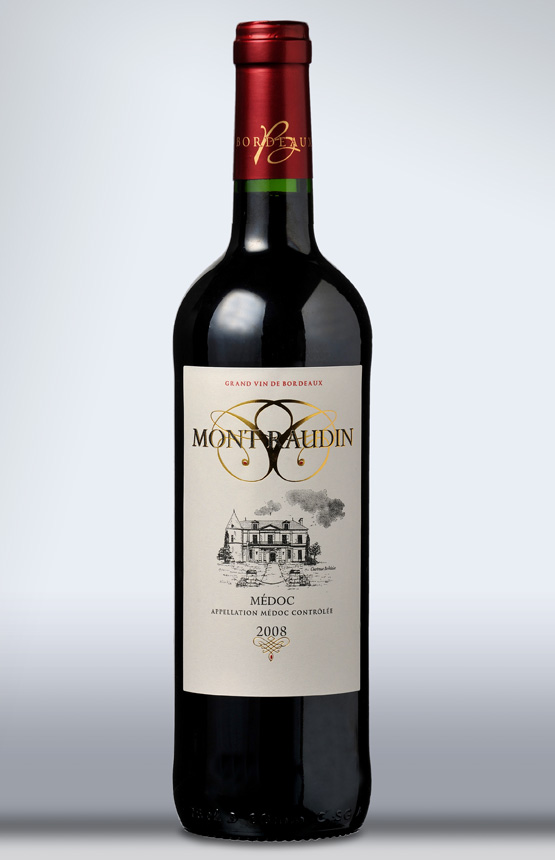 Geography
Region : Bordeaux
Geographic Appellation:   Médoc
Blend: 60% Merlot 40% Cabernet Sauvignon
Vintage :  2008
Ageing : 50% of the wine is aged in oak barrels during 12 months
 Awards:  Gold medal at the Lyon International Wine Competition 2013

Tasting notes:
Sight :  bright crimson colour.
Nose : aroma opens with notes of spices and roasted coffee
Palate :           in the mouth it is full and round with a long fruity finish.

A word from Akima:                         
A wine full of promise, soft in the mouth with an intense finish.
Tasting
 For all Occasions:  parties with friends, summer barbecues, get-togethers, picnics
To accompany: skewers of smoked duck breast, fusilli pasta with grilled vegetables, cheese platter, skewers of beef
Drinking temperature: 18°C
Cellar ageing guidelines: can be kept until 2030: best kept for a long time:
Ideal storage conditions:  should be laid down in a dark place at a constant temperature
Search
Where to buy our wines