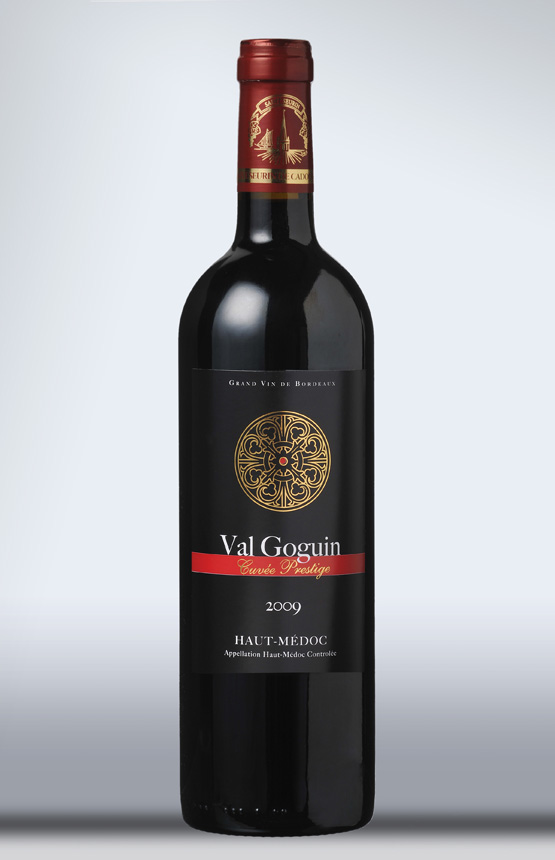 Geography
Region:           Bordeau
Geographic Appellation:   Haut Médoc
Blend: 60% Cabernet Sauvignon 40% Merlot
Vintage:   2009
Ageing:  12 Months in oak barrels
Awards: Gold medal at the Lyon International Wine Competition 2013
Tasting Notes
Sight :  clear beautiful colour.
Nose : open aroma with notes of very ripe black fruits
Palate :  rich round structure in the mouth
A word from Akima
Powerful wine with aromas of blackcurrants and blackberries. Harmoniously envelopes the palate with a long finish while maintaining the tannins and blended aromas. It will delight the taste buds of amateurs.
Tasting
For all occasions : family meals, dinner with friends, business dinners, gastronomic meals, offer as a gift
To accompany:  lamb tagine, slices of roast lamb, roast veal with olives, tenderloin pork
Drinking temperature:  19°C
Cellar ageing guidelines: can be kept until 2035: should improve with age
Ideal storage conditions: should be laid down in a dark place at a constant temperature
Search
Where to buy our wines