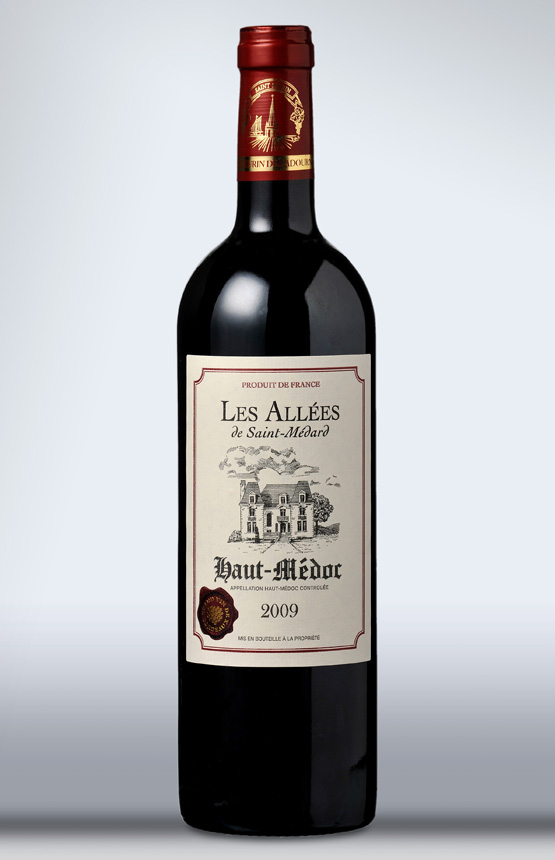 Geopraphy
Region : Bordeaux
Geographic appellation:  Haut Médoc
Blend:  50% Merlot-   50% Cabernet Sauvignon
Vintage :  2009
Ageing:12 Months in oak barrels

Tasting Notes:
Sight:  brilliant beautiful colour.
Nose:  an expressive aroma which opens with notes of ripe fruits and brioche.
Palate:  in the mouth it is rich and full bodied with a long lingering finish.

A word from Akima:
When I want to drink a wine with character, which has a certain complexity, one that is both elegant and subtle, I choose this Haut Médoc.
Tasting
For all occasions        gastronomic meals, business dinners, family meals, special events, to offer as a gift
To accompany: roast veal with olives, loin of lamb with vegetables, salted beef ribs, steak with thyme
Drinking temperature : 19°C
Cellar ageing guidelines:  can be kept until 2035: ages brilliantly throughout the years:
Ideal storage conditions: should be laid down in a dark place at a constant temperature
Search
Where to buy our wines